India's economic trajectory in the upcoming decade is poised for significant expansion, primarily propelled by the burgeoning startup ecosystem.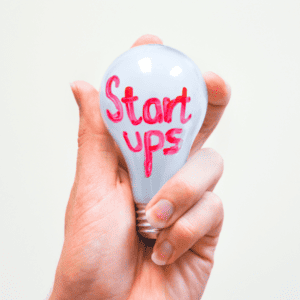 Projections indicate that India's Gross Domestic Product (GDP) could witness a substantial surge ranging from 5 to 10 percent by the year 2030. 
This remarkable growth is attributed to the dynamic presence of Indian startups, encompassing both unicorns and soonicorns, alongside other contributing factors.
The countdown to India's economic renaissance has begun, and at the heart of this transformation is a vibrant and burgeoning startup ecosystem. The numbers don't lie: experts are forecasting a potential GDP boost ranging from 5 to 10 percent by 2030, with these innovative ventures leading the charge.
The Game-Changers: Unicorns and Soonicorns
The ascendancy of startups in India's economic landscape promises to deliver substantial advantages. Beyond the impressive GDP boost, it is set to be a catalyst for substantial job creation and a transformation of consumption patterns.
These new-age enterprises are rising to confront an extensive array of challenges spanning various sectors and industries, thereby fostering innovation and stimulating economic expansion.
India: The Rising Star
With a projected GDP growth rate of 6 percent, India's economy is on track to surpass that of the United States, which is anticipated to grow at 4 percent, and the European Union, expected to achieve a modest 1 percent growth rate, in the coming decade.
India, positioned as the second-fastest-growing major economy, is expected to trail only behind China, which is projected to attain an impressive 9 percent growth rate.
Innovation's New Mecca
As a global hub for innovation and entrepreneurship, India has undeniably cemented its reputation. The burgeoning startup ecosystem has emerged as a driving force, witnessing the inception of over 68,000 startups between 2014 and June 2023.
This surge in startups not only bolsters India's standing as a crucible of innovation but also catalyzes the emergence of groundbreaking concepts and state-of-the-art technologies with the potential to reshape industries and markets.
The Architects of Change
These startups, in their relentless pursuit of disrupting traditional business models and ushering in innovative solutions, are poised to make substantial contributions to India's economic growth, job creation, and technological progress.
Fueled by India's entrepreneurial spirit, known for its resilience and adaptability, and bolstered by a supportive ecosystem, the nation stands on the cusp of entering a transformative era marked by economic prosperity and increased global influence.
The Future Unveiled
In a world that's rapidly changing, India's startup revolution serves as a beacon of hope and progress. As these dynamic enterprises continue to redefine the rules of the game, they are not only reshaping India's economic landscape but also setting an example for the world.
The stage is set for a decade of growth, innovation, and transformation, with Indian startups at the forefront of this remarkable journey.
Read more: Muse Wearables Unveils 'Ring One': The Revolutionary Indian Smart Ring