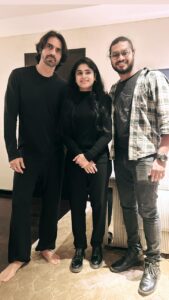 Visionaries Revolutionizing the Advertising Landscape :
Step into the realm of advertising brilliance guided by the visionary co-founders of Magic Lantern Studios, Dr. Sahithya Reddy Dubba and Amarnadh Bommisetty. Their unwavering commitment to creativity and innovation has transformed the advertising industry, inspiring others with their unique approach.
A Dynamic Duo Setting New Industry Standards :
Dr. Sahithya Reddy Dubba's visionary leadership and Amarnadh Bommisetty's expertise in direction and screenplay have propelled Magic Lantern Studios to the forefront of the industry. Their unwavering dedication to excellence and relentless pursuit of creative brilliance captivate clients and audiences alike.
Collaborative Brilliance:
Partnering with Leading Denim Brand U.S. POLO ASSN.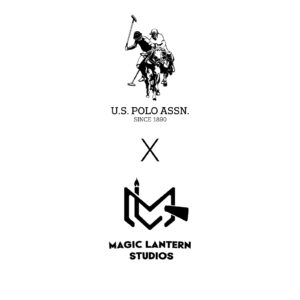 Radiating advertising brilliance, Magic Lantern Studios embarks on a grand collaboration with the prestigious USPA brand, igniting a captivating video shoot. Guided by the magnetic presence of Arjun Rampal, the esteemed brand ambassador, this partnership transcends traditional boundaries, showcasing the studio's unrivaled artistry and finesse. With an innate understanding of opulence and refinement, they orchestrate a visual symphony that resonates with the discerning tastes of esteemed clientele, leaving an indelible impression in the realm of luxurious brand campaigns.
These partnerships stand as testaments to the agency's ability to attract industry leaders.
Setting New Benchmarks for Success in RealEstate Industry:
Triumphing in real estate marketing, Magic Lantern Studios sets new benchmarks for success. Their exceptional storytelling, innovative strategies, and creative direction have yielded an extraordinary average click-through rate (CTR) of 3.11% in Facebook ads, surpassing the industry standard of 0.99%. * Moreover, *Their competitive cost per result (CPR) of Rs.120.13 (overall) solidify their position as industry leaders, reaffirming their unwavering commitment to excellence.
Recognitions and Inspirations:
Dr. Sahithya Reddy Dubba and Amarnadh Bommisetty's entrepreneurial journey has garnered prestigious accolades, including the Young Entrepreneur Award , 30 Under 30 and the Women Entrepreneur Award. Their remarkable achievements inspire aspiring visionaries to redefine possibilities in the world of advertising.