Fintech startup CredRight has secured Rs 78 crore (around $9.7 million) in funding, combining both equity and debt sources.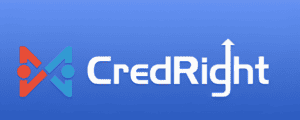 About CredRight
Founded in 2016 by Neeraj Bansal and Vineet Jawa, CredRight recently obtained an NBFC license and proudly claims one of the industry's lowest NPAs. The company reports an impressive growth of 10 times in its assets under management (AUM) over the past three years and has set its sights on achieving an AUM of Rs 2,000 crore within the next three years.
Current funding
The Michael & Susan Dell Foundation spearheaded the equity investment, joined by current backers such as YourNest, Spearhead Capital, 9Unicorns, and Accion Venture Lab. On the debt side, funding came from Blacksoil, Caspian Debt, RevX Capital, and Westen Capital.
This comes after CredRight's previous funding round in September 2021, where the Hyderabad-based startup raised $2.7 million, led by 9Unicorns and other investors.
Plans forward
CredRight plans to use this capital to fuel its expansion into new areas, enhance its technology, and make a positive difference in the lives of small business owners by enabling them to access formal finance, according to a company statement.
CredRight operates as a data-driven lending platform, connecting small businesses and MSMEs with credit through NBFCs and banks. Their distribution model is designed to reach India's 10 million registered chit subscribers, primarily situated in tier-III and tier-IV cities.
In its mission to narrow the financing gap, especially for nanoentrepreneurs with an annual turnover of up to Rs 1 crore, the company is making significant strides. According to a report from the Reserve Bank of India (RBI), less than 10% of MSMEs in the country have access to formal finance, and CredRight has already provided assistance to over 5,000 nano enterprises.
Regarding its financial performance, the firm has yet to file its annual financial statements for FY23. However, in FY22, it recorded revenue of Rs 3.93 crore and a loss of Rs 4.73 crore for the fiscal year.
Read more: Tata Group's Strategic Evolution of Air India Express