Entrepreneurship might have been in his genes, but Anubhav Dubey started a tea shop in Indore at the age of 22 without the knowledge of his father, a real estate businessman, along with a friend Anand Nayak.
Five years later the shop has grown into a Rs 100 crore turnover 145-outlet tea chain, located in more than 70 cities in India and with an outlet each in Muscat and Dubai.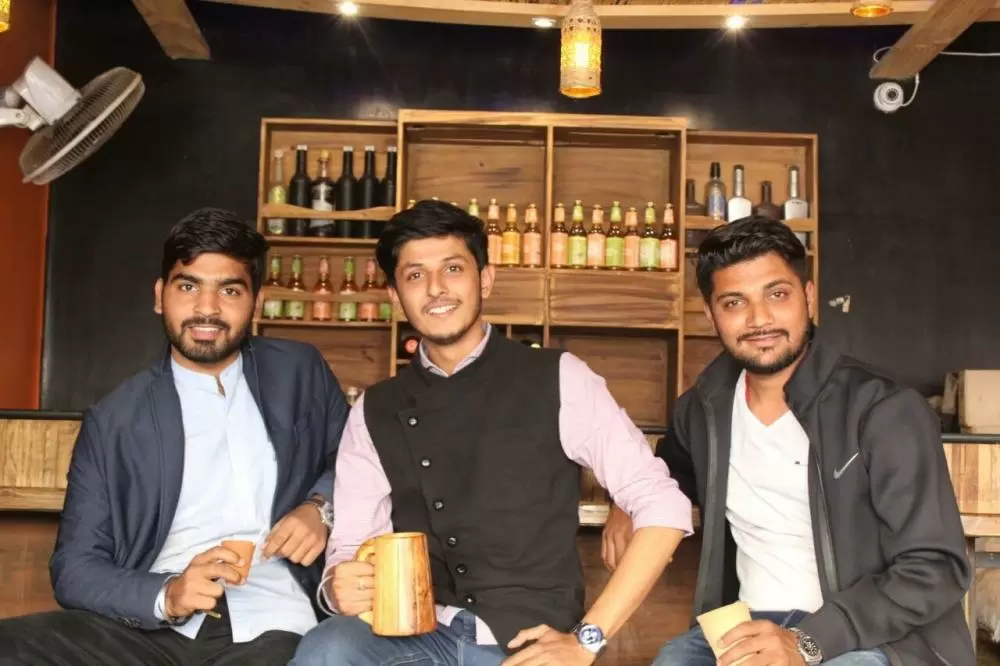 Anubhav Dubey (centre), founder, Chai Sutta Bar, with Anand Nayak (far left) and Rahul, two other directors of the company
"We started the first Chai Sutta Bar outlet in 2016 with an investment of Rs 3 lakh and expanded through the franchise model," says Anubhav, who started using his business skills right from his school days.
The company owns five outlets, while the remaining 140 outlets are owned by franchisees.
Anubhav's family went through difficult times when he was a child and some of the memories of those days are strongly etched in his mind. The family used to live in Rewa, a small town with a population of about 3 lakh people and located about 670 km from Indore.
He studied in a local school, Maharishi Vidya Mandir, till Class eight. "We were a lower middle class family, and I remember there were times when I wore old, torn shoes to school, because we couldn't buy new ones," opens up Anubhav, reminiscing his childhood days at Rewa.
"I had only one set of white dress uniform and my homemaker-mother washed it every day. Till Class five I used only pencils to write in notebooks. My mother would erase entire notebooks at the end of the year to be reused."
His father's ingenuity matched his mother's jugaad in running the family with the limited resources.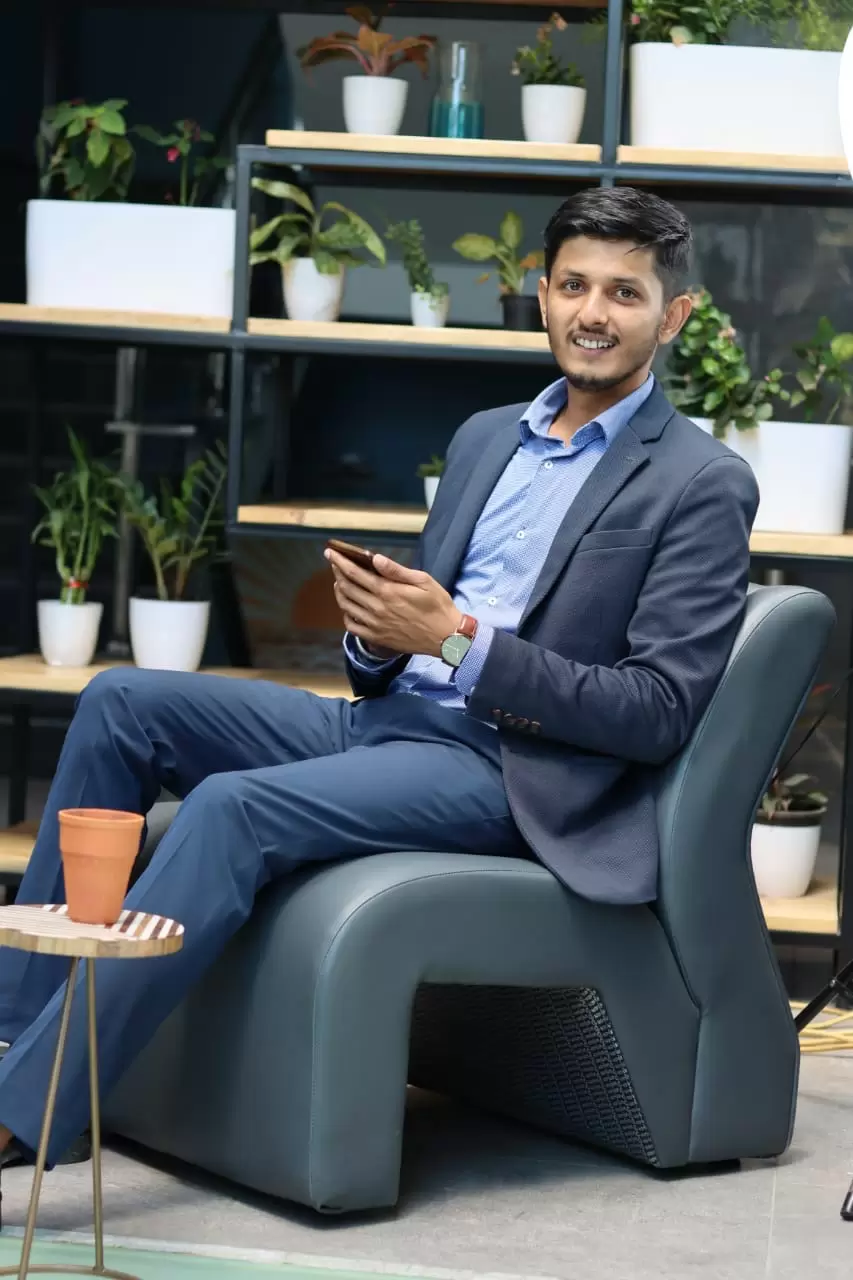 On the way, he says, his father would pick up random passengers to drop them off at places en route and charge them a fare for the ride and use the money for the fuel.
"So these were the early lessons in my life, to manage the finances, and make every penny useful," says Anubhav, who was admitted in a convent in Indore after he passed Class eight.
By that time his father's financial condition had improved and he could admit his son at Columbia Convent in Indore and pay for his hostel fees as well. "The family could still afford only one kid's education at this school, and my younger brother stayed back with my parents," says Anubhav.
Initially, it took him some time to adjust to the new surroundings. Indore was a much bigger city than his hometown Rewa. Children in the school spoke fluent English, which made him feel out of place.
But he grew in confidence quickly and soon made friends. Anand Nayak, whom he met when he was in Class 11, turned out to be his best pal and his business partner even while in school.
Both were average students, but were street smart and explored opportunities in making money. It was the time when touch screen mobiles had just entered the market and the duo purchased a second hand Samsung smartphone for Rs 6,000.
"We contributed Rs 2,000 each and three other students shared the rest of the amount. We used to rent the phone to students on a daily basis and later sold the phone for a profit.
"We then bought a pre-owned CT100 bike for Rs 19,000, which we used during our college days and then sold it."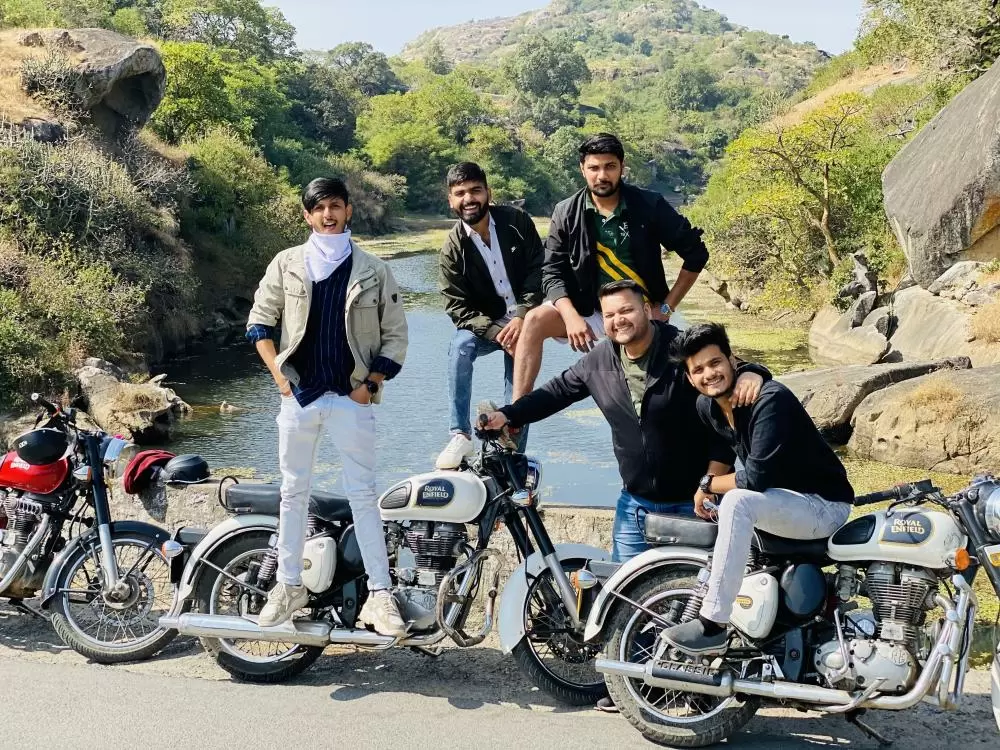 The duo graduated in Commerce from Renaissance College of Commerce and Management, Indore, in 2014. In college, they continued to trade in pre-used phones on the side and made some money for their personal expenses.
After College, the friends parted ways. Anubhav shifted to Delhi to prepare for the Civil Services exam and joined Vajiram and Ravi coaching institute at Karol Bagh to fulfil his father's dream of seeing him as an IAS officer. Anand went to help his brother-in-law at his garment factory.
For about two years they were apart from each other when one day in 2016 Anand called Anubhav to inform him that all was not well and they had to think of doing something together.
Anubhav took the first train out of Delhi to Indore to be with his friend. There they sat down and discussed their future and decided that they would venture into business, as they had promised earlier to each other.
"The first thing to come to our mind was real estate, as it is the easiest way to make money. However it was a capital intensive business and we only had Rs 3 lakh, which Anand's parents had given him," recalls Anubhav.
"My father didn't know I had left Delhi and was in Indore. My mother knew, but she didn't dare tell my father, who continued to send money for my rent and other expenses. It helped a lot during our initial days in business."
After much brainstorming Anubhav and Anand decided to set up a tea shop and chose a corner place at Bhanwar Kuwa Street bang opposite a girls' hostel.
"The rent was Rs 18,000 per month. It had a huge tree, and was perfect for the kind of look we had visualised for our company. We saved on labour charges by doing most of the work ourselves," says Anubhav.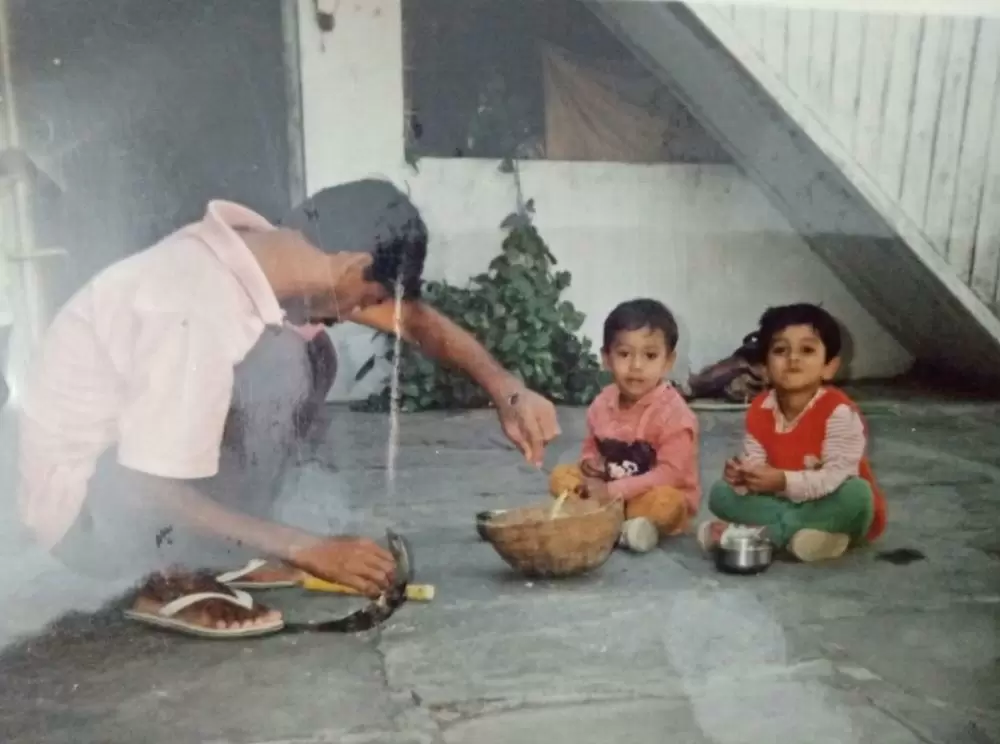 "We painted the place ourselves and also made a name board as well, because the digital board was too expensive. We also bought furniture from the second hand market and saved a lot of money."
They poached on Manoj, their first employee, from a nearby dental clinic. They offered him double the salary if he agreed to get paid after business picked up.
"On the inaugural day, we offered free chai to passers-by. The two of us went around town talking about how this new chai point named 'chai sutta bar' had got really good variety," says Anubhav, looking back on the early days of their business when they had tried all kinds of marketing gimmicks to promote the outlet.
"We also called our school and college friends in Indore to come and pay us a visit. And suddenly the place was buzzing with a young crowd. The girls from the hostel saw it as a cool and happening place and started visiting with their friends."
They shifted from paper cups to kulhad (earthen pots) and served seven types of chai, including chocolate flavour which was much loved by the youngsters, rose chai, besides the traditional masala, ginger, cardamom chai and a special paan flavoured chai.
The price ranges between Rs 10 and Rs 200 for chai and other items that they offer including maggi, sandwiches, and pizzas.
"Things got rolling to such an extent that within three months we started our second franchisee outlet," says Anubhav, whose father came to know about his business about six months later, but didn't say anything to him then.
"Sometime later, I was invited for a Ted Talk. Gathering all my courage, I asked Dad to accompany me. After the talk he was in tears and hugged me tight, the first time he ever hugged me in my life."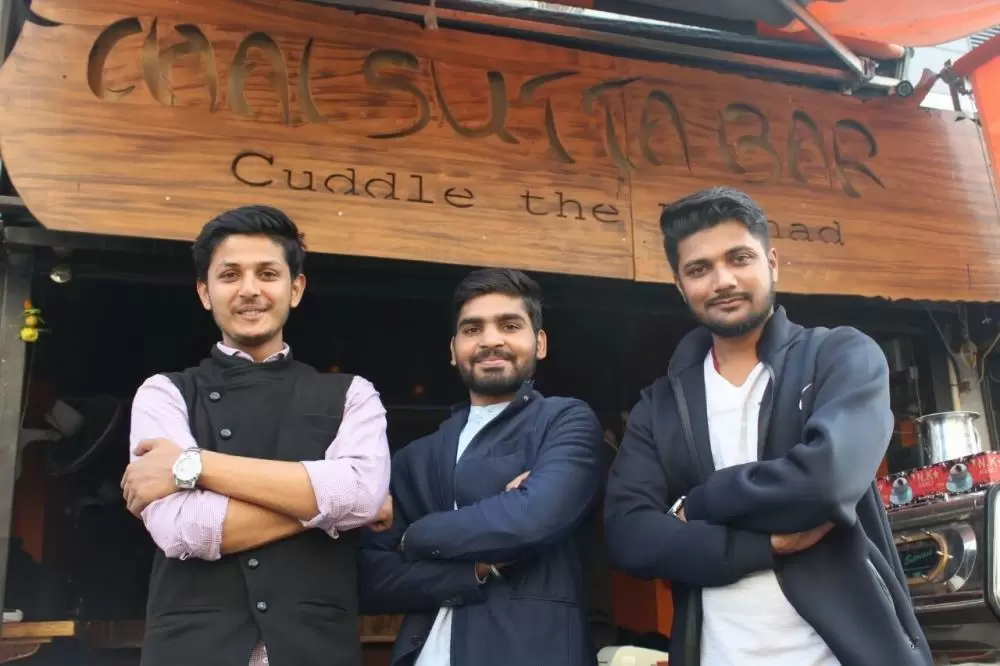 Since 2016, Chai Sutta Bar, a private limited company, has expanded rapidly opening franchise outlets. They charge Rs 6 lakh as franchise fee for a single outlet.
"Despite two lockdowns in the past one year, none of our outlets have shut down and are doing decent business. This is the worst phase for the F&B industry, but we know we will sail through," says Anubhav confidently.